Confirm your purchase
Select whether you would like a gift voucher in the post for £2.99, or an e-voucher straight to your inbox for free. We've added a festive design if your voucher is a Christmas gift.
The posted gift voucher will be sent to you 2nd Class and costs £2.99 regardless of which lesson or experience you choose. Please allow at least 5 working days for your voucher to arrive.
---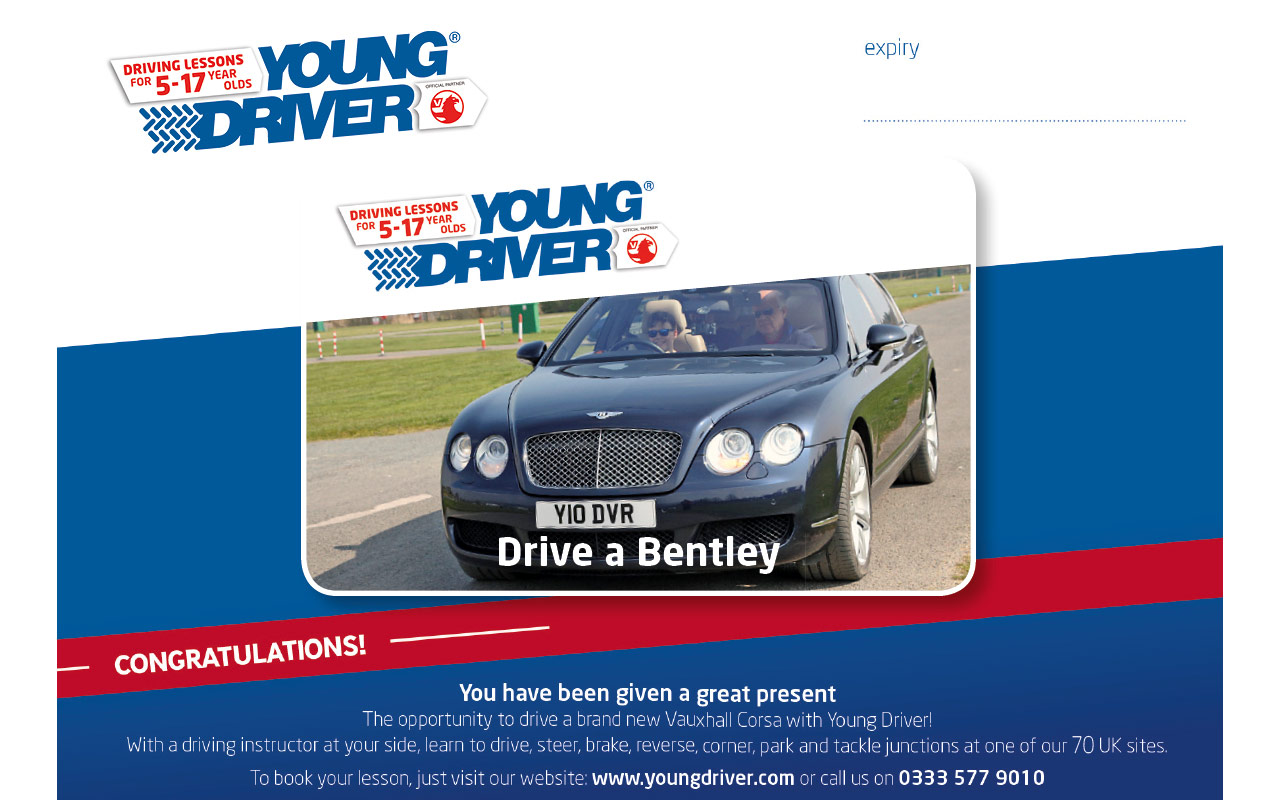 Selection: Bentley Flying Spur Lesson (for 10 to 17s) - Gift Voucher + Lesson
Cost: £49.99 + £2.99 (includes voucher & P&P)
---
Please note that this experience is available at the following venues:
Beverley, Defence School of Transport
Bicester, Bicester Heritage
Birmingham, NEC
Cambridge, Milton Park and Ride
Cardiff City FC
Colchester, Colchester United FC Stadium
Hampshire, Barton Stacey Area 2
Hatfield - Angerland Park & Ride
Hertfordshire, Hertfordshire County Showground
Leeds, Church Fenton
Liverpool, Aintree Racecourse
Manchester, Etihad Campus ( Car Park H )
Newark, Newark Showground
Newbury, Newbury Showground
Nottingham, Clifton South Tram Park & Ride
Peterborough, East of England Showground
Surrey, Kempton Park
Surrey, Lingfield Park
Warwick, Stoneleigh Park