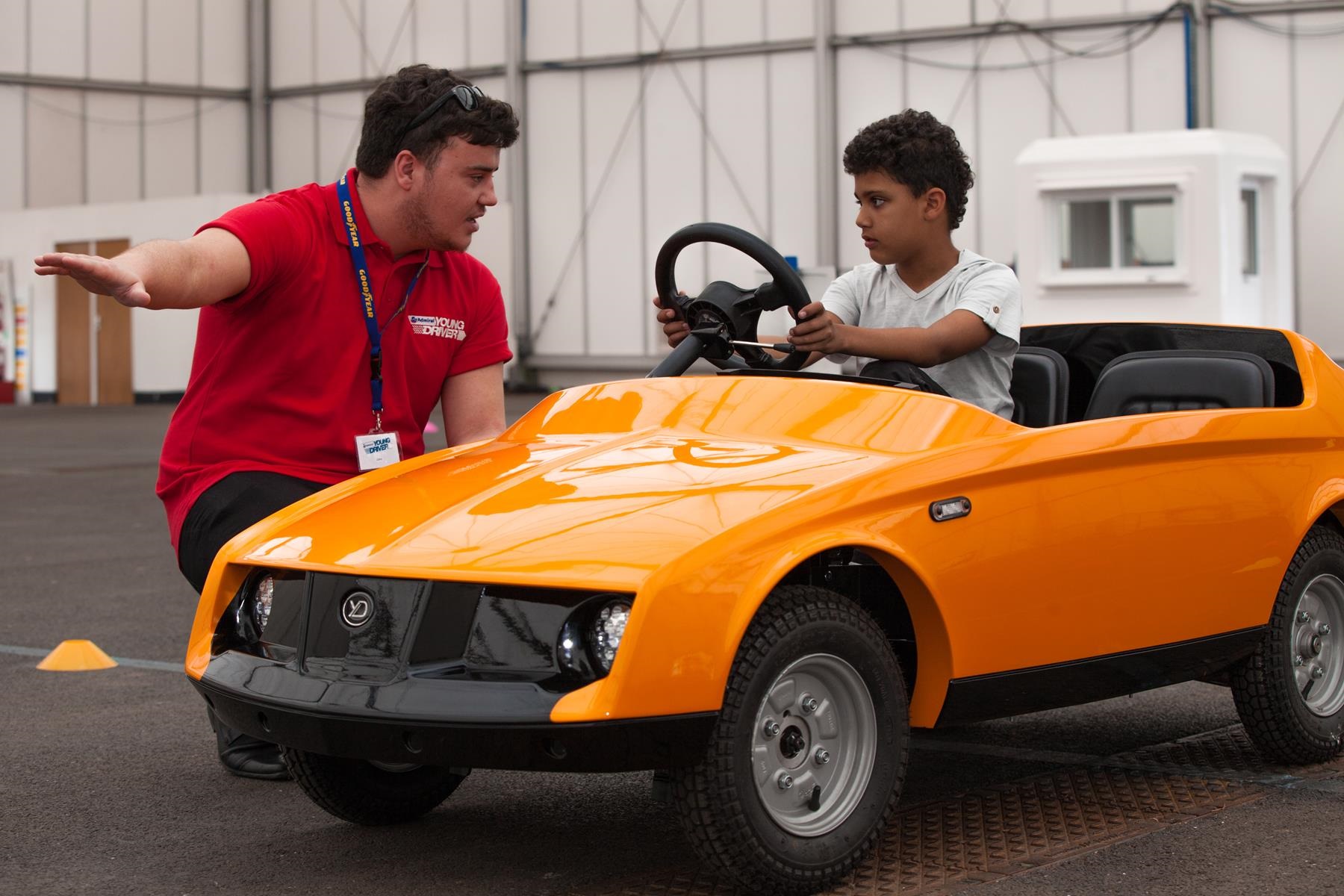 Young Driver™ has created a range of special cars for 5 – 10 year olds to drive at various locations around the UK.
Called "Firefly", the two-seater cars were especially styled for Young Driver™ by veteran car designer Chris Johnson. Firefly cars feature independent suspension, disc brakes, twin electric motors and rack and pinion steering – making them drive and handle just like real cars on the road!
YOUNG DRIVER™ Motor Cars and the new Firefly appeared on BBC Midlands Today on Wednesday 8th September


The cars are two seaters with an adjustable driver's seat, so youngsters can be accompanied by mum or dad or a friend!
With a top speed of 10 mph, each car features an innovative and patented safety system that uses special sensors to detect obstacles and bring the car to a halt, avoiding collision. Parents can also use a remote control cut off switch in case of emergency.
Designed and built in the UK by automotive experts, Young Driver™ has also teamed up with educationalists to create realistic mini driving zones at 20 of our 46 nationwide sites.
9 sites are open for booking now with prices starting at just £21.99 for 20 minutes!
Lessons last 20 minutes which includes a 5 minute briefing/demonstration followed by 15 minutes driving on one of our realistic road systems.