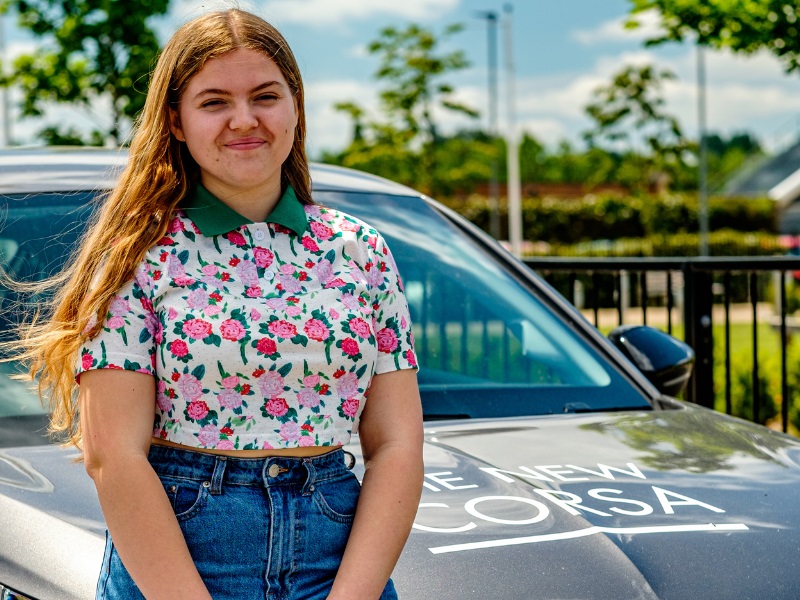 So you're 16 going on 17 and thoughts are turning to you starting driving lessons. Legally, you have to wait until you are 17 years old and in possession of your provisional licence (which you can apply for aged 15 years and 9 months) to begin learning to drive on the roads.
But what if you could start taking driving lessons earlier? Do just that with Young Driver's early start lesson packages!
What we offer:
A series of 30 or 60-minute driving lessons aimed specifically at teens like you who are beginning to think about getting ready to start the journey to getting your driving licence.
How can Young Driver offer driving lessons this young?
Well, all our training is done away from the public roads. Using realistic road layouts in private settings and dual-controlled Vauxhall Corsas, the set-up is ideal for giving you your first taste of driving.
Should I just wait until I'm 17 and start properly on the roads?
Of course you can do that, but there's nothing like getting a head start. Just imagine celebrating your 17th birthday knowing that the first time you have an on-road driving lesson won't be the first time you'll have driven a car. You'll be ahead of most of your mates at college!
So what are the advantages of starting driving lessons at 16?
The main advantage of starting driving lessons early is the fact that you will get the technical bit done. That's to say, you'll physically know how to drive a car, getting the coordination of the steering, gears and pedals sorted. So when you do find yourself on an actual road with other road users, you're much more likely to stay calm, keep driving and handle what's going on around you much better.
You do driving lessons from 10 years old, so why do a series of lessons at 16?
Yes, you can indeed drive with us from just 10 years old and the lessons are great fun! The reason why we recommend a multi-lesson pack for 16 year olds is so that you can take regular sessions with us, to then seamlessly link into your first driving lessons on the public roads as soon as you hit 17.
Will I pass my test quicker?
Ah now that is the million dollar question. Each learner driver is different. Some may pass first time after very few lessons, others take longer and might pass after 40 or so hours of teaching. What we do know is that teens who have started regular driving lessons with us at an earlier age, become very competent drivers who are safe, road aware and able to anticipate situations.
Are Young Driver multi-lesson packs a good idea for nervous drivers?
Some of you will be absolutely chomping at the bit to get behind the wheel. Others less so. If you're starting to feel worried about having to learn to drive, our packages are ideal. It means you can build confidence away from the public roads and of course, all lessons are tailored to you.
Do I need to have my provisional licence for lessons with Young Driver?
In a word, nope! No faff, no application forms, just get booked in with us and get driving!
Buy your multi-lesson bundles now. SPECIAL DEAL: 6 lessons for the price of 5!