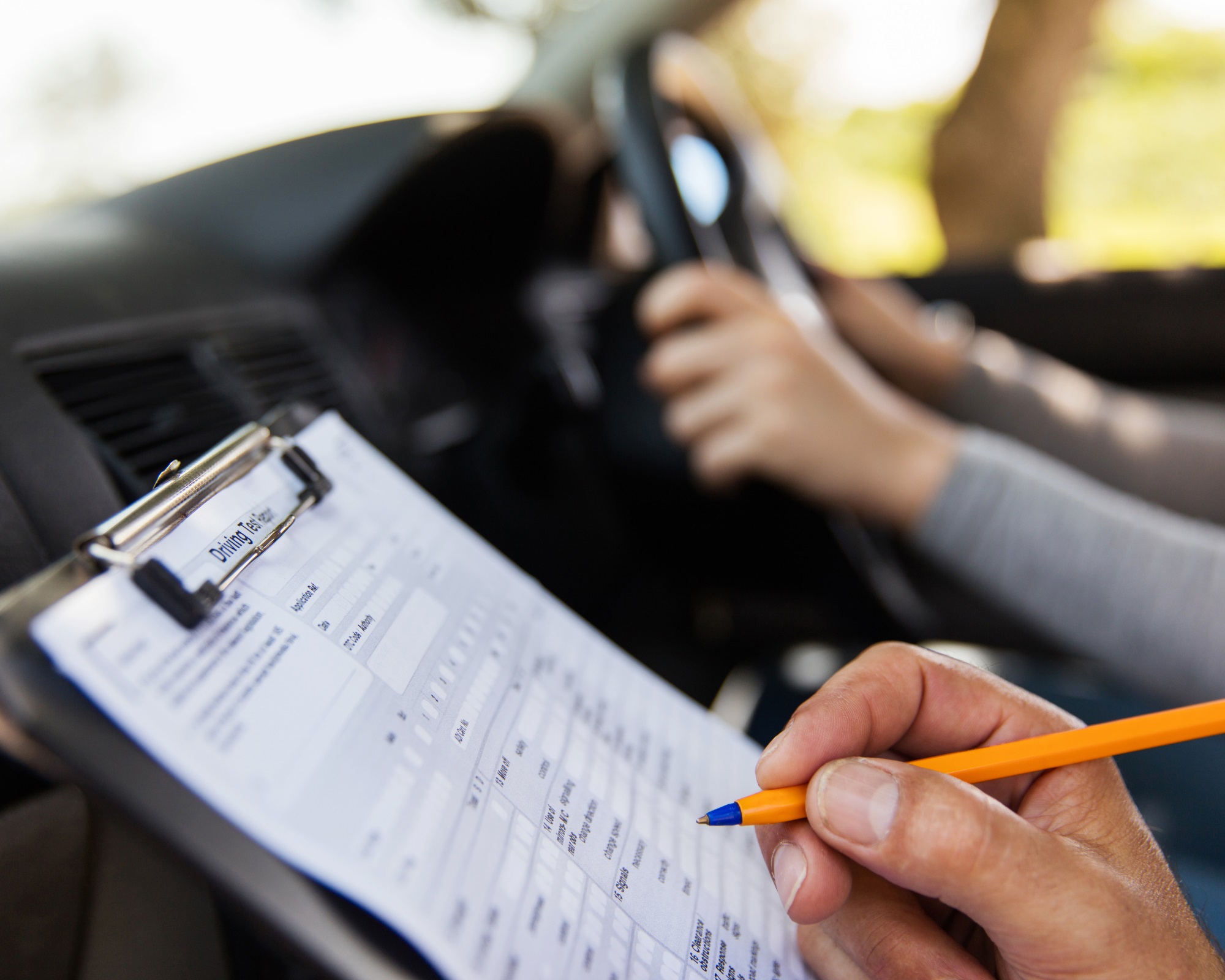 Why do more than half of learner drivers fail their practical driving test? We've analysed DVSA records to uncover the frequent mistakes that people make during the test.
Before the big day, pay particular attention to these common driving fails so you can avoid making the same errors. Being uber prepared is key to you passing with flying colours!
Mirrors – (change direction)
Don't worry about checking your hair for now, just focus on using your rear view and wing mirrors to observe and react to information. People often get caught out for not checking their mirrors before changing direction, so watch out for this.
You should always use your mirrors in these situations:
Before changing direction
Before moving off
Before signalling
Before changing speed
Control (steering)
Staying in control when you're steering is tricky, especially when you're going round sharp corners. Mounting the kerb is easy to do – avoid doing this in your test! Just stay in your lane and hug the kerb – you've got this.
Move off (control)
Stalling. Oh the embarrassment! It's the one thing that we all dread. And it's one of the most common faults. A lot of people are nervous in the test and as a result their clutch control suffers. Just keep practicing and moving off will become second nature.
Other reasons for failing the moving off section whilst under control include: rolling backwards when trying to move forwards, moving off in the wrong gear and juddering when moving off.
Junctions (observation)
Thought you'd nailed junctions because it's an 'easy' manoeuvre? Don't get too overconfident. Every year for the last ten years, one reason for failing the driving test is inadequate observation at junctions.
You'll be marked with this fault for not taking effective observation before emerging at junctions and emerging into the path of other vehicles. Always make sure it's safe to do so before proceeding. Take your time.
Junctions are a common location where accidents occur, which is why you need good observation here.
Move off (safely)
When moving off, follow the process that you've been taught by your instructor. Every single time. Don't forget to look around, check those bling spots and indicate. Do not rush this process. Good observation is fundamental here.
Junctions (turning right)
Another common driving test fail is turning right at junctions. Hands up if you hate turning right! It is a tricky one but practice makes perfect. Make sure you position your vehicle correctly and don't cut the corner. Watch out for cyclists and pedestrians who could be crossing the road.
Response to signals (traffic lights)
There are many, many ways to slip up here, so stay alert and obey the traffic light rules. Common mistakes that people make include:
Not understanding the rules for lights with green filter arrows – some learners see red and stop when they can carry on if the green arrow is showing to turn left, right or go straight on
Failing to stop in time for a red light. Or not stopping at all (a big no no!)
Slowing down too much for a green light
Not understanding the different amber sequences for different light types
Positioning (normal driving)
Yeah, you can drive in a straight line no problem! Sadly, not all roads are straight. Make sure your car is positioned correctly for the route you're taking. The examiner will look for outstanding lane discipline and awareness. If lanes are marked, make sure you're in the middle of the lane and avoid straddling lanes.
Reverse park (control)
We all LOVE reversing parking (not!). On your test, you'll have to perform either a parallel park on the road or a reverse park into a parking bay.
Common reasons for failing include poor clutch control, repeatedly stalling and an incorrect finishing positioning.
Response to signals (traffic signs)
After your theory test, you'll be a road sign expert! You'll understand what they mean and how to react to them. In the test, you'll show that you can react correctly to all traffic signs and signals given by police officers, traffic wardens, Highways Agency officers and school crossing patrols. You should also watch out for signals given by other road users and carry on only when you are happy it is safe.