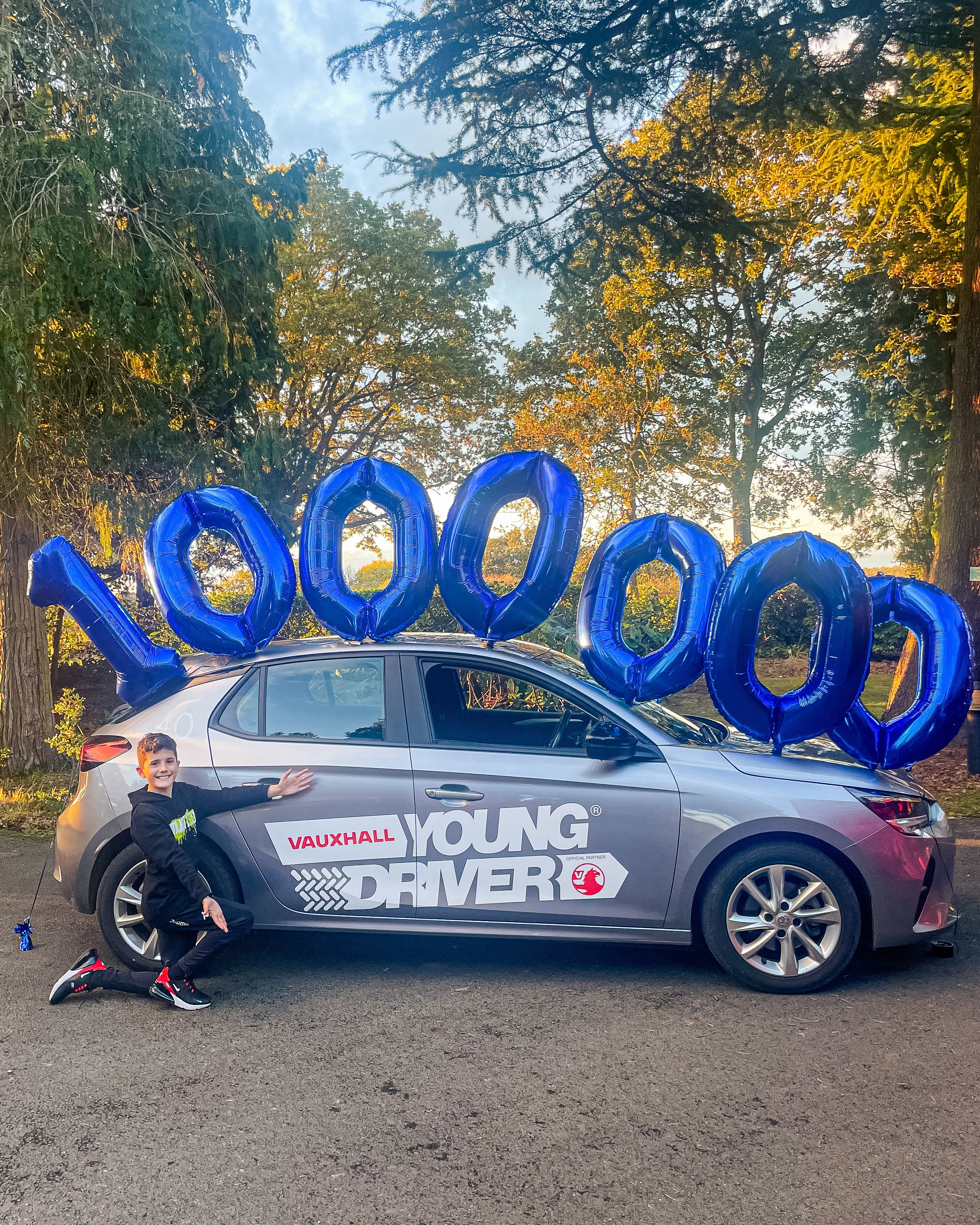 We've delivered 1 million lessons!
We are extremely excited to have crossed this milestone and to have helped so many young people across the UK learn to drive.👏
Since our launch in 2009, our pupils have racked up over 7.5 million miles behind the wheel and a staggering 700,000 hours of additional practice.
Sue Waterfield, head of marketing at Young Driver, said: "There is a genuine scientific basis for the saying 'practice makes perfect' and we provide youngsters with more time to get to grips with learning to drive, without the pressure of passing a test. We aren't putting unqualified drivers behind the wheel of fast cars on a racetrack – we encourage a sense of responsibility and a slow and steady approach to learning. In one million lessons we've never had an accident at one of our events and the accident statistics for our past pupils prove to us that this is most definitely a positive (yet fun) way to improve the safety of our young people behind the wheel."
Motoring expert, TV presenter and journalist Quentin Willson has supported the scheme since its launch, and both his children have learnt to drive with Young Driver. He said: "With one million lessons now delivered, Young Driver can prove the life saving benefits of its learning programmes. The UK's national average for post driving test accidents is 20 per cent, yet for Young Driver students it's 3.4 per cent. After one million driving lessons we now know that early learning creates much safer drivers."
We recently launched an innovative app to help learners improve their driving skills from home, with special 360° VR videos taking them from first lesson to driving test. Learn more here.