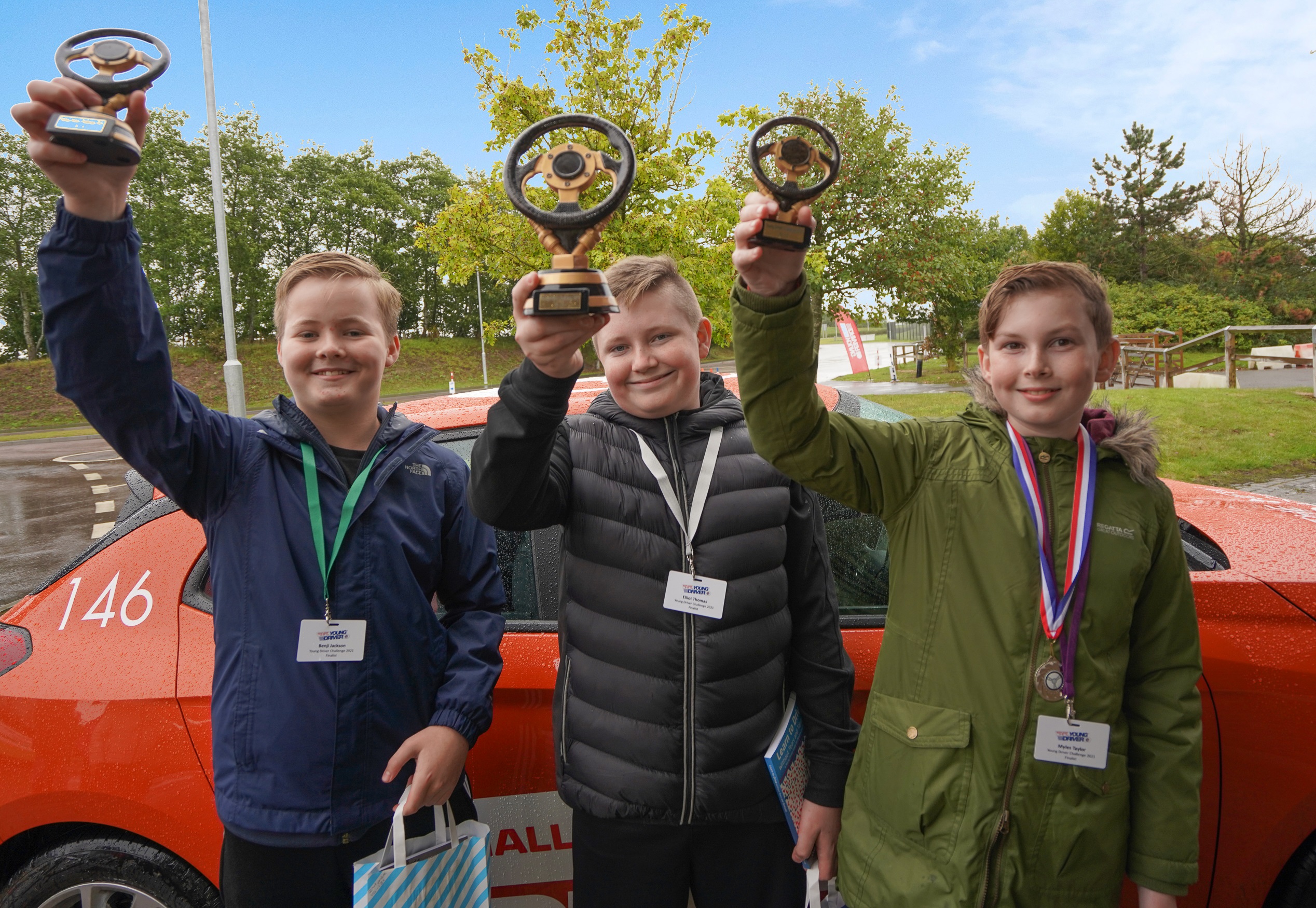 Enter the Young Driver Challenge 2022

The annual Young Driver Challenge is back for 2022! And we can't wait. The Challenge is FREE to enter and is open to everyone aged 10 – 16.

From now until 26th June, anyone having a standard lesson with Young Driver can ask their instructor to be entered into the Challenge.
Drivers will be scored on various aspects of driving including confident moving off and stopping, clutch control, use of mirrors, smooth gear changes, safely managing junctions, road positioning and parking.

We have two categories: 10 to 13 years old and 14 to 16 years old*.

The 40 highest scoring entrants split between the two age categories will then take part in a final on 17th September 2022 at The British Motor Museum in Warwickshire.

Prizes include £200, restaurant vouchers, 10 x Young Driver lessons and more!
Pupils can enter the Young Driver Challenge as many times as they like if they are booked for multiple lessons.
We're delighted that motoring journalist Quentin Willson will be joining us again this year. He's a huge advocate of early driver training and enjoys meeting the finalists and their parents. We love the Challenge - it's a great chance to really celebrate the achievements of our drivers, and we can't wait to see the driving skills of our finalists in September.
How do I enter?
It's easy! Simply pick up a form when you check-in at your next lesson and give it to your driving instructor. Or just tell your driving instructor that you want to take part, and they will have a form ready to fill in.
Book a Young Driver lesson to enter
What are the prizes?
First prize:
10 x 60-minute Young Driver lesson vouchers
£200 cash
£75.00 restaurant voucher
And a trophy
Second prize:
5 x 60-minute Young Driver lesson vouchers
£50.00 restaurant voucher
And a trophy
Third prize:
5 x 30-minute Young Driver lesson vouchers
And a trophy
Note there is no cash alternative for the lesson vouchers or restaurant vouchers. Normal T&Cs apply. Vouchers are valid for 9 months.
If you were just 'pipped to the post' and didn't win one of the top three prizes, you will receive a 60-minute Young Driver lesson voucher for reaching the top 20. As well as free three-month subscription for the Young Driver app, which includes virtual driving lessons, mock theory tests and useful driving tips and information.
*Please note that the age category the finalists compete in is determined by their age on the date of the final, not their age when they entered. Anyone who will turn 17 before the date of the final will not be able to participate.