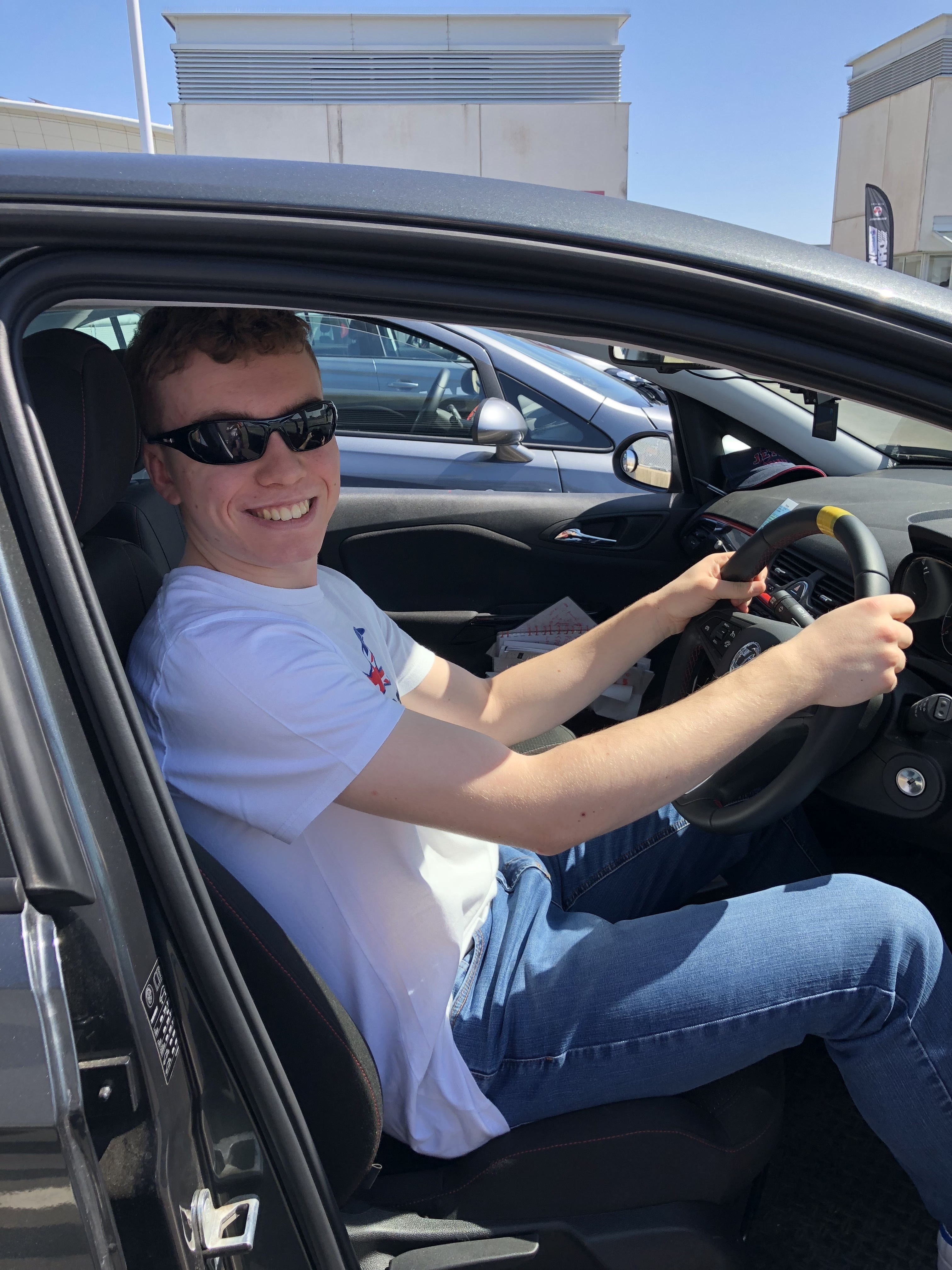 This Autism Awareness Week (29th March – 4th April 2021), Young Driver is raising awareness of how it is possible for anyone to give learning to drive a try, as it aims to be the UK's most inclusive provider of driving lessons.
Young Driver is the UK's largest pre-17 driving school, offering driving lessons to youngsters aged 10 and above at private venues across the country. Because lessons take place on private property the scheme is suitable for anyone who either isn't allowed or doesn't feel able to have lessons on the road, whatever their age. Pupils could have additional needs, may never be able to drive on the roads or may want to build up their confidence first. Automatic and specially adapted cars are available if needed.
The scheme estimates it has delivered more than 10,000 driving lessons to young people and adults with autism, as well as welcoming anyone with additional needs. One in 100 people are on the autism spectrum and there are thought to be around 700,000 autistic adults and children in the UK. It is a lifelong developmental disability which affects how people communicate and interact with the world. Learning to drive is a skill that some people with autism may excel at, as it involves clear processes and rules. But every individual is different and for some there may be an element of nervousness which means they are hesitant to give it a go – which is where Young Driver steps in.
George Stooks, age 22 and from the New Forest, has recently passed his driving test – however, with a diagnosis of severe autism no one was sure he'd ever be able to drive a car. When he was just two years old, George's mum Jane was told he would never talk, never function in society and that he would be better off in care. Thanks to Jane's dedication and a visit to the US to study a home-based therapy, George went to primary school at the age of nine, gained GCSEs, a BTEC in Childcare and has worked as a coach in kids' camps.
George started his lessons with Young Driver at age 19. As no one was sure if he would take to driving, the scheme provided a safe way for him to test the waters. He began having lessons with an experienced instructor in an automatic vehicle at Young Driver's Southampton venue. Despite some initial nerves, he recently passed his driving test on his first attempt with zero minors, giving him much-needed independence.
George's mum Jane runs a charity for adults with disabilities to enable them to socialise and reach their full potential, called Positive Path Foundation. She comments: "When he was young, we weren't sure what George's future held for him, but he has continued to amaze everyone by breaking barriers. Were it not for Young Driver we may never have attempted to even try George behind the wheel. When I initially saw the scheme I discounted it because George was over 17 at the time – but I then realised it was suitable for anyone who wants to try their hand at driving. I believe 85 is the oldest pupil 'Young' Driver has had! His instructor understood George from very early on, building a rapport. He even helped us get George's provisional licence - and it was a big help to be able to continue to use the same instructor when he then switched to lessons on the road. Being able to drive means George has some independence, it's so important. I have already recommended it to lots of people in similar situations."
Sue Waterfield, head of marketing at Young Driver, said: "We have many pupils with autism, aged 10 and upwards, who come to us and parents usually inform us so our instructors can adapt lessons accordingly, if needed. One of the great things about Young Driver is that because it's held on private property the rules of the road don't apply in the same way. So, it's possible for people who are very nervous or unsure if they'll take to it, or who may even know they would never be able to drive on the road, to come and give it a go. As an example, we have taught blind people before, who wanted to experience what it was like behind the wheel, although obviously they could never drive on the roads. We have several regional autism groups who regularly plan trips for their members, as well as families who come back month after month. The lessons remove that pressure of having to try controlling a vehicle in real traffic - everything can be done at a speed (literally and figuratively) that suits the learner. It's a very safe and calm way to give driving a go."
George Stooks added: "I loved going to Young Driver as I really wanted to learn to drive. Tony was the best instructor and gave me lots of help. Young Driver has really helped my confidence and now I have lots of independence because I passed my test."