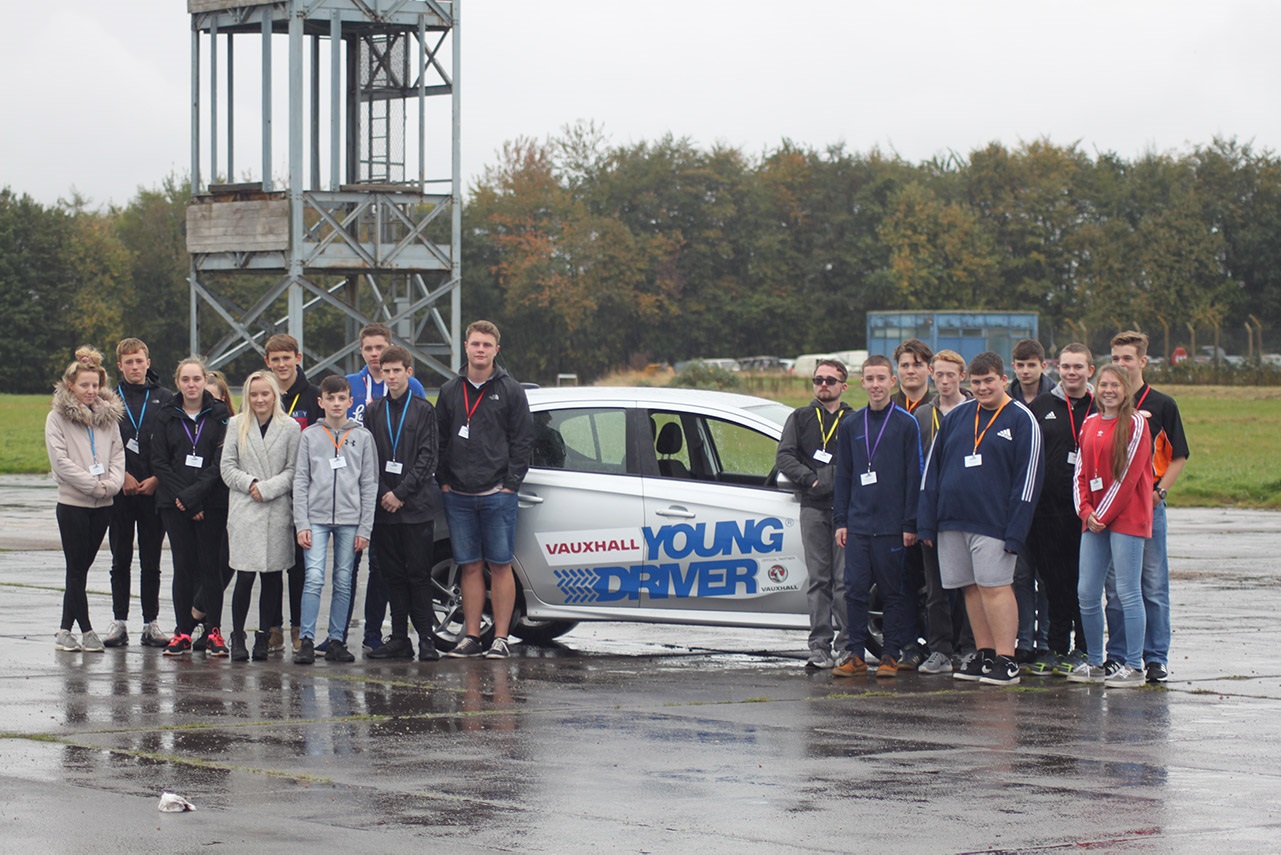 A 12-year old from Wigan and a 16-year old from Alcester have claimed first place in the two age categories at the 2018 Young Driver Challenge!
Jack Collier, age 12 from Wigan and Oliver Smith, 16, from Alcester were two of 40 finalists at the challenge, which took place on 22nd September. Youngsters hoping to be named Britain's Best Young Driver came from all over the country to take part in the event, held at the Fire Service College at Moreton-in-Marsh, Gloucestershire – despite some being seven years away from being able to get their licence.
Jack, who attends Hindley High School claimed first place in the 10-13 age category, and Oliver, who is a pupil at Alcester Grammar school, took top prize in the 14-16 age group.
Oliver and Jack wowed the judges with their skills behind the wheel – being marked on general control, judgement and positioning, as well as manoeuvres including parallel parking, emergency stops and steering. Their prizes include a trophy, £200 cash, 10 x 60 minute Young Driver lesson vouchers and a £75 restaurant voucher.
Jack had qualified for the final having entered at a Young Driver event at the DW Stadium. Jack commented: "I can't believe I got first place! I'm totally amazed and really pleased. It was a hard day, I was really tested by the judges, but I enjoyed having that time behind the wheel and showing them what I can do. Taking part and doing so well in the Young Driver Challenge has really boosted my confidence in lots of ways."
Oliver, who qualified for the final having entered at a Young Driver event at Stoneleigh Park, added: "I can't believe it! I was delighted to win the challenge. Even without winning, I had a really good time and improved my skills further. It was a challenging day, but I feel like all this experience is going to be so helpful when it comes to getting on the road for real - I'll already have a good understanding of how to physically drive the car and will be able to focus more on my surroundings."
Everyone at Young Driver would like to pass on our warmest congratulations to all finalists and in particular our 2018 winners Jack and Oliver, who should be very proud of how well they have done! The quality of driving from the finalists was extremely high, so it was tough going – the instructors really put the finalists through their paces! It's always fantastic to see how seriously the finalists take their driving, they understand that responsibility of being behind the wheel – but they also have massive smiles on their faces as they're having so much fun. The Challenge is a great way to celebrate the hard work and skills of all the finalists, but it also shows the wider world what a difference pre-17 driver education can make. The fact these youngsters can, to all intents and purposes, drive before they get on the road means they can spend their lessons at 17 concentrating on other road users and the roads themselves rather than how to change gears.