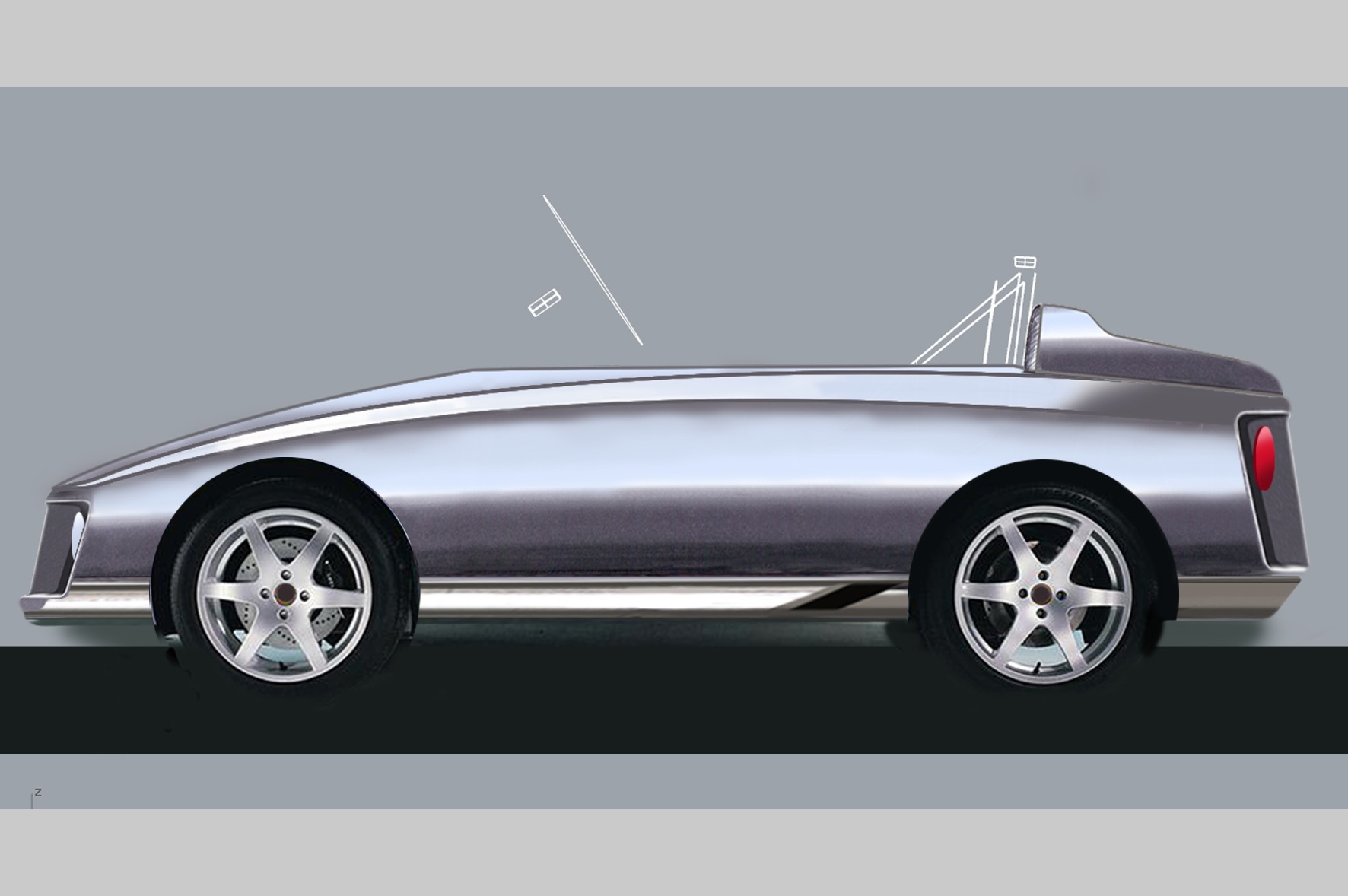 Testers get the chance to try out the very first car designed specifically for 5-10 yr olds
A brand new car designed by motoring experts for five to 10 year olds is to launch for the first time – and the company behind it is looking for test drivers to help perfect the specially created vehicle.
The state-of-the-art car has been nine months in development and has been designed by specialist engineers specifically for under 10s. The two-seater cars will feature twin, state of the art, electric motors, disc brakes, independent suspension, right or left hand drive steering and an innovative system that detects obstacles and stops the car to avoid collisions. The cars will feature a contemporary body styled by car designer Chris Johnson, who has over 30 years' experience in automotive and product design both working directly for car manufacturers and as a design consultant.
The training car has been specially produced by YOUNG DRIVER™ Motor Cars Limited, a division of YOUNG DRIVER™, the UK's largest provider of pre-17 driving lessons. YOUNG DRIVER™ has delivered over 300,000 driving lessons to 10-17 year olds at more than 40 venues across the country. Revealing its plans for the first time at the Gadget Show Live, running at the NEC from 31st March to 3rd April, members of the public will see a sneak preview of the car's design with youngsters being given the opportunity to test drive one of four working chassis and provide feedback in this final development phase.
The car will be able to reach speeds of up to 10mph, however, on the finished car an innovative safety mechanism will ensure the car automatically cuts out if it is in danger of a collision. Parents will also be able to utilise a remote control to stop the car if it became necessary.
The car will officially launch in May 2016, when youngsters will be able to drive the vehicle at selected Young Driver venues across the UK. Road systems will be created to allow the drivers to try their hand at everything from manoeuvring, junctions and traffic lights to reversing and parking.
The vehicles are entirely unique and are manufactured exclusively in the UK.
Kim Stanton, director of Young Driver, said: "This is not a toy, it is very definitely a small car! We've had children involved throughout its development, working with the designers and engineers to ensure that it provides a realistic driving experience. The Gadget Show will allow us to get a wider cross section of ages and sizes behind the wheel, trying out our final pre-production models. All young test drivers at the Gadget Show will be able to tell everyone they were one of the very first people to give the car a try, and that they had a hand in its development."
Kim continued: "Many young people attend YOUNG DRIVER™ lessons with brothers and sisters under 10 years old and there has been nothing on the market to cater for younger drivers. We created these training cars for 5 – 10 year olds from scratch because nothing existed in the market other than toys and fairground rides, and these don't give a realistic driving experience. The ultimate aim is to give youngsters a greater insight in terms of road safety. By getting behind the wheel of a car, and tackling some day to day situations like junctions, passing cyclists and reversing, this age group will have a much clearer idea of how to protect themselves as pedestrians or on their bikes. Of course, it will also be great fun for them, which always helps with learning! As this is an electric car, it also helps teach youngsters about the environmental responsibility of motoring."
YOUNG DRIVER™ will be at the Gadget Show, NEC, from 31st March to 3rd April, where 5-10s will be able to try the new vehicle and 10-17s can have a YOUNG DRIVER™ lesson in the scheme's dual control SKODA Citigos.
For media information, images or interview requests: please contact Shona Nutter [email protected]
For customer enquiries call 0844 371 9010
Notes to editors
After a preview and testing at the Gadget Show, a special car and driving experience for 5-10 year olds is being launched by YOUNG DRIVER™ in May 2016. It will allow 5-10 year olds to drive a special vehicle on carefully designed road systems at several venues across the country.
YOUNG DRIVER™ was established in 2009 with the aim of helping to teach youngsters to drive over a longer period, therefore encouraging a safer generation of new drivers at 17.
At YOUNG DRIVER™, anyone over the age of 10 and above 1.4 metres tall can get behind the wheel of a brand new dual control SKODA Citigo car with a fully qualified ADI driving instructor. Lessons take place on private property which has been developed into a realistic road system complete with road signs, junctions and car parks. A Drive Diary is kept to monitor progress.
300,000 youngsters have now been through the YOUNG DRIVER™ experience and there are more than 40 venues to choose from across the UK.