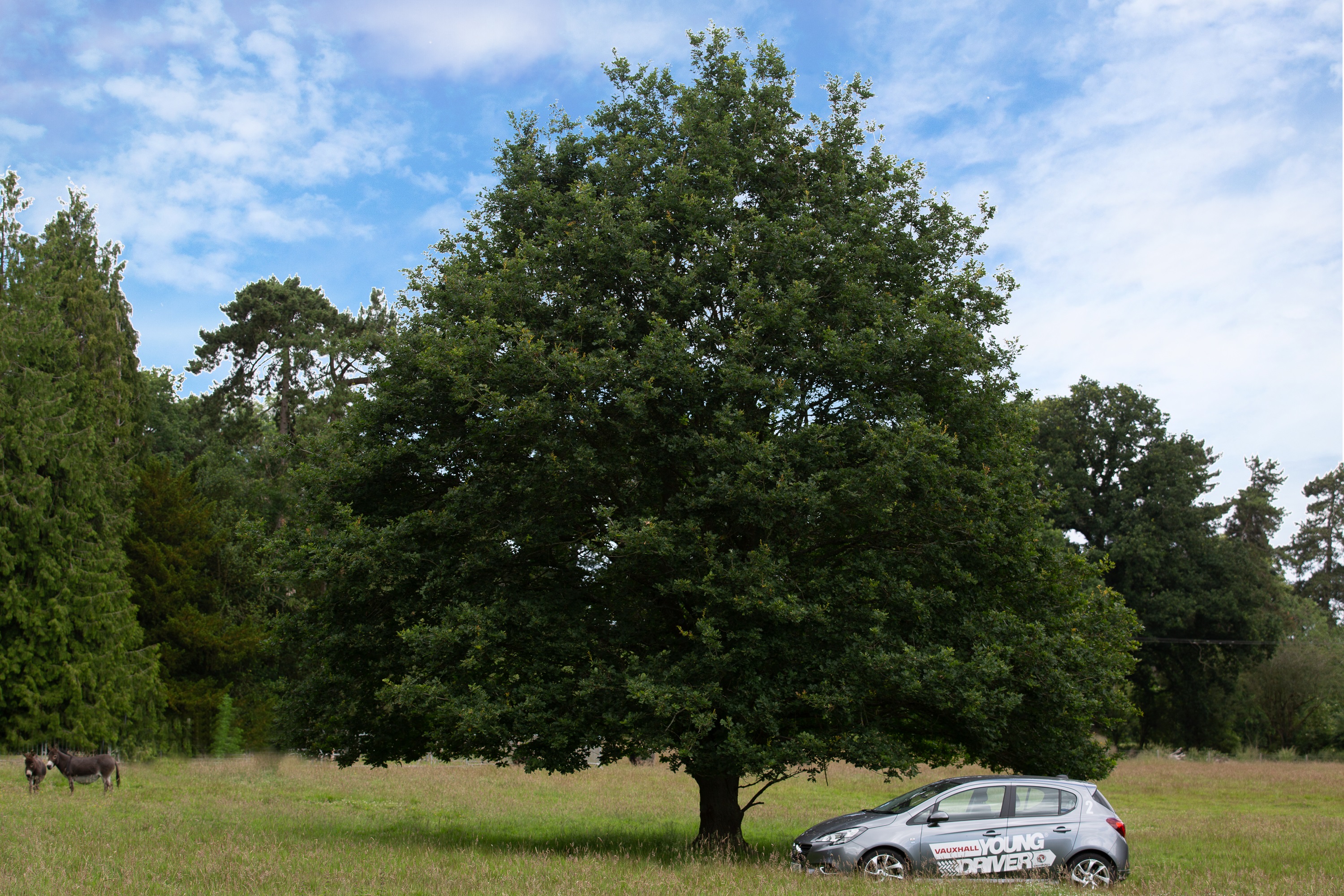 The UK's largest pre-17 driving school will be supporting the planting of 1,000 broadleaf trees in the Heart of England Forest, and a further 200 oak trees within its own rural headquarters. To make a positive and practical contribution towards offsetting the combined 191 tonnes of CO2 created each year by Young Driver's 168 cars*, the programme is pledging to plant a minimum of 1,000 trees each year. A tree can absorb as much as one tonne of CO2 by the time it is 40 years old**, and Young Driver will continue to plant more trees every year.
Young Driver, which offers driving lessons to 10-17 year olds at 65 venues across the country, is also teaching the drivers of the future how to be more environmentally conscious behind the wheel. Youngsters taking lessons with the scheme will be taught best practice for greener driving – such as a light touch on the throttle and brakes, anticipation to avoid wasting energy and switching the engine off whenever possible.
Young Driver has also planted a wildflower meadow for bees and wildlife at its nine-acre Warwickshire base and is using the land to provide a rehoming sanctuary for hedgehogs and as a site for owl boxes – which have already seen baby tawny owls and barn owls born there.
In addition, the driving school has stopped the sale of single use plastic bottles at its events and is only using fully recyclable bottles and cups with recycling bins on site. Young Driver also plans to introduce dual control electric vehicles to the fleet in 2020.
Sue Waterfield, head of marketing at Young Driver, said: "Our customers are 10 – 17 year olds who represent the next generation of motorists. The environment is of great concern to them and moving Young Driver toward being a carbon neutral company is a crucial objective."
"For several years we've been cultivating a green haven at our head office, and carefully planning the most eco-efficient use of our teams and our fleet of Vauxhall Corsas, but we wanted to do more. We plan to keep planting trees every year, eventually creating our own area within the forest, and we hope it might be something our pupils get involved in with us in the future. All drivers have a responsibility to try and minimise their impact on the environment, which is one of the reasons we want to start teaching our young people the greenest ways to drive from the very start of their driving career. That way, it should become second nature to them."
The Heart of England Forest is an ambitious charity working hard to create a huge new woodland in the heart of the country that will benefit people and wildlife for generations to come. At only 13%, Britain has one of the lowest percentages of tree cover in Europe, and the Heart of England forest is situated in Warwickshire and Worcestershire, an area dense in cities, towns and industry. Its goal is to reach 30,000 acres of semi contiguous forest by planting 13 million native broadleaf trees.
Karen Woodgate, partnerships director at the Heart of England Forest, said: "We are pleased to be partnering with Young Driver as they commit to a number of exciting new green initiatives across their business. Through supporting tree planting at the Heart of England Forest, we offer an unaccredited alternative to carbon offsetting; it offers partners a proactive, altruistic and effective route of supporting woodland creation here in the UK. It's fantastic that Young Driver are not only supporting tree planting with us but they are demonstrating their commitment further through planting trees and creating wildflower meadows on their own land too. Together we can make a real and lasting positive difference for the environment, people, and wildlife."
For more information about Young Driver visit www.youngdriver.com
ENDS
For further information please contact: Shona Nutter on [email protected] or 07714 953919.
*Calculated as follows – 118g/km CO2 emissions per car x 9650km x 168 cars = 191,301,600gs / 191.3 tonnes
** NC State University https://projects.ncsu.edu/project/treesofstrength/treefact.htm
Notes to editors:
Young Driver was established in 2009 with the aim of helping to teach youngsters to drive over a longer period, therefore encouraging a safer generation of new drivers at 17. The scheme is sponsored by Vauxhall.
Anyone aged 10 and over and above 1.42 metres tall can get behind the wheel of a brand new dual control Vauxhall Corsa SRi car with a fully qualified ADI driving instructor. Lessons take place on private property which has been developed into a realistic road system complete with road signs, junctions and car parks. A Drive Diary is kept to monitor progress. More than 740,000 lessons have now been given and there are more than 65 venues to choose from across the UK.
Young Driver lessons in a Bentley Flying Spur are now also available at selected venues.
Young Driver Motor Cars Ltd, a subsidiary of Young Driver, launched Firefly, the world's first electric car developed specially for 5-10 year olds, in September 2016. The car is available to drive at selected venues.
For more information log on to www.youngdriver.com or call 0333 577 9010.
About The Heart of England Forest
At only 13%, Britain has one of the lowest percentages of tree cover in Europe. This has taken a terrible toll on the environment, people and wildlife.
The Heart of England Forest is an exciting and ambitious charity. We want to help reverse centuries of woodland decline and plant and preserve a magnificent 30,000 acre broadleaf forest for the benefit of both the public and wildlife – a place of enduring natural beauty, protected and secured for generations to come.
So far more than 1.8 million trees have been planted, covering over 3,900 acres across Worcester and Warwickshire. A further 600 acres of established and ancient woodland have also been protected within the Heart of England Forest.
To learn more visit www.heartofenglandforest.com or call us on 01789 778541.