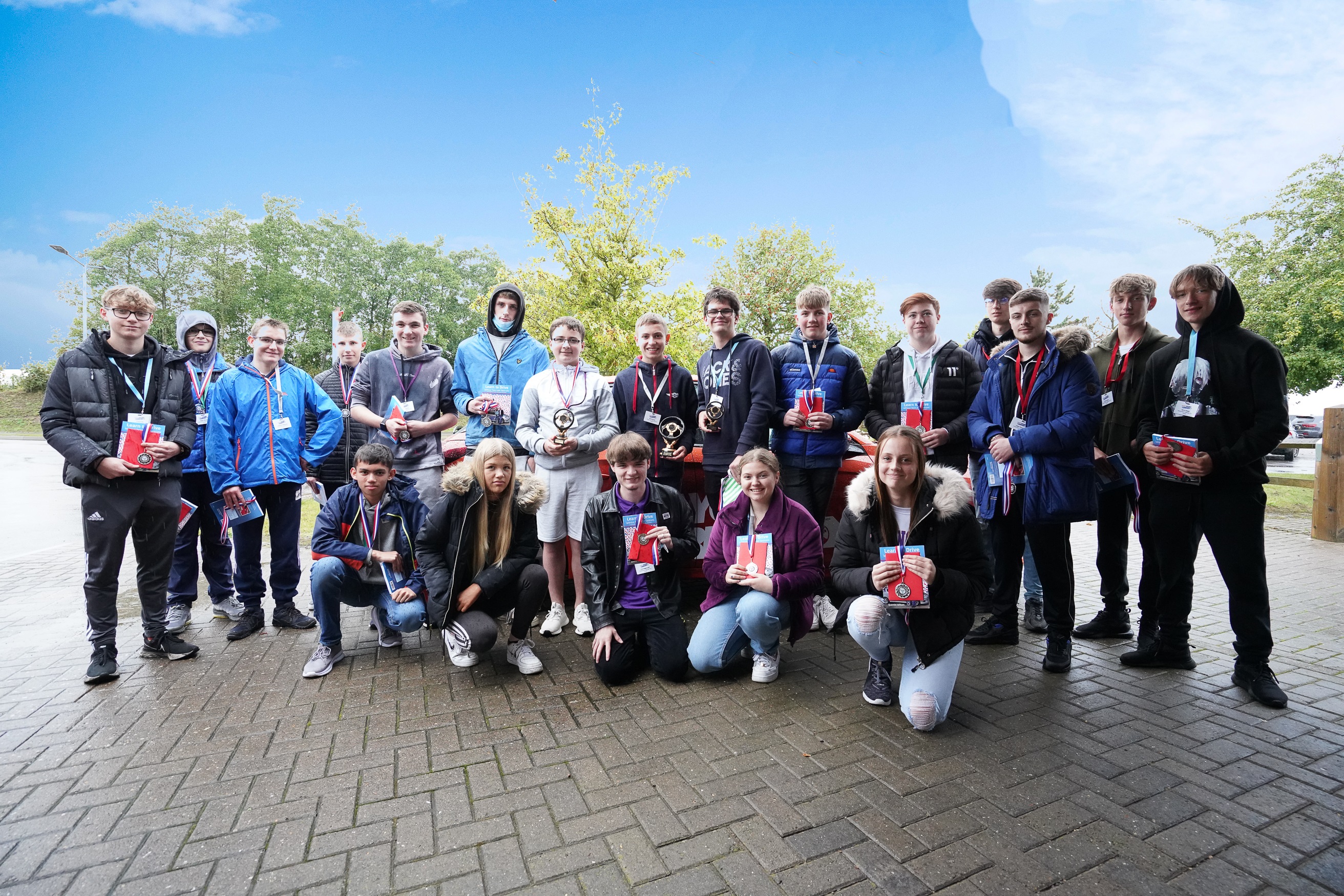 The Young Driver Challenge 2021

The finals of the Young Driver Challenge 2021 were held at the British Motor Museum on Saturday 2nd October.
Forty young drivers made it through to the final event and were split into two age categories, 10 to 13s and 14 to 16s, before taking part in a number of driving challenges, which included tackling junctions, manoeuvres, parallel parks and handling a steering slalom.
This year marked the seventh time the Challenge has taken place and the final was hosted by motoring expert and former presenter of Top Gear and Fifth Gear Quentin Willson.
A huge congratulations to all the finalists – you did an amazing job and we are so proud of you all. And an extra special well done to Elliot and Josh who both took 1st prize in their age categories.
Finalists (aged 10 – 13 category)
Elliot Thomas - 1st place
Benji Jackson – 2nd place
Myles Taylor – 3rd place
Jenson Sharp
Josh Campbell
Edward McManus
Matt James
Sam Morris
Matthew Haynes
Jenson Jones
Harvey Smith
Harvey Joy
Mackenzie Higgins
Stan Owen
Luke Houghton
Charlie Kershaw
Archie Phythian
Anthony Reeves
Millar McGovern
Chloe Watts
Finalists (aged 14 – 16 category)
Josh Burford -1st place
Liam Shields – 2nd place
Daniel Roper – 3rd place
Scott Simpson
Greg King
Lucy Airstone
Harry Dowd
Josh Baker
Sam Dowd
Will Mortimer
Logan Sheridan
Evan Biggerstaff
Harry Ducker
George Palmer-Beames
Cameron Redwood
Megan Hughes
Aimee Crompton-Hesford
Jack Jervis
Kaleb Wood
Conner Robinson
Take a look at the photos from the Young Driver Challenge 2021 by CLICKING HERE.