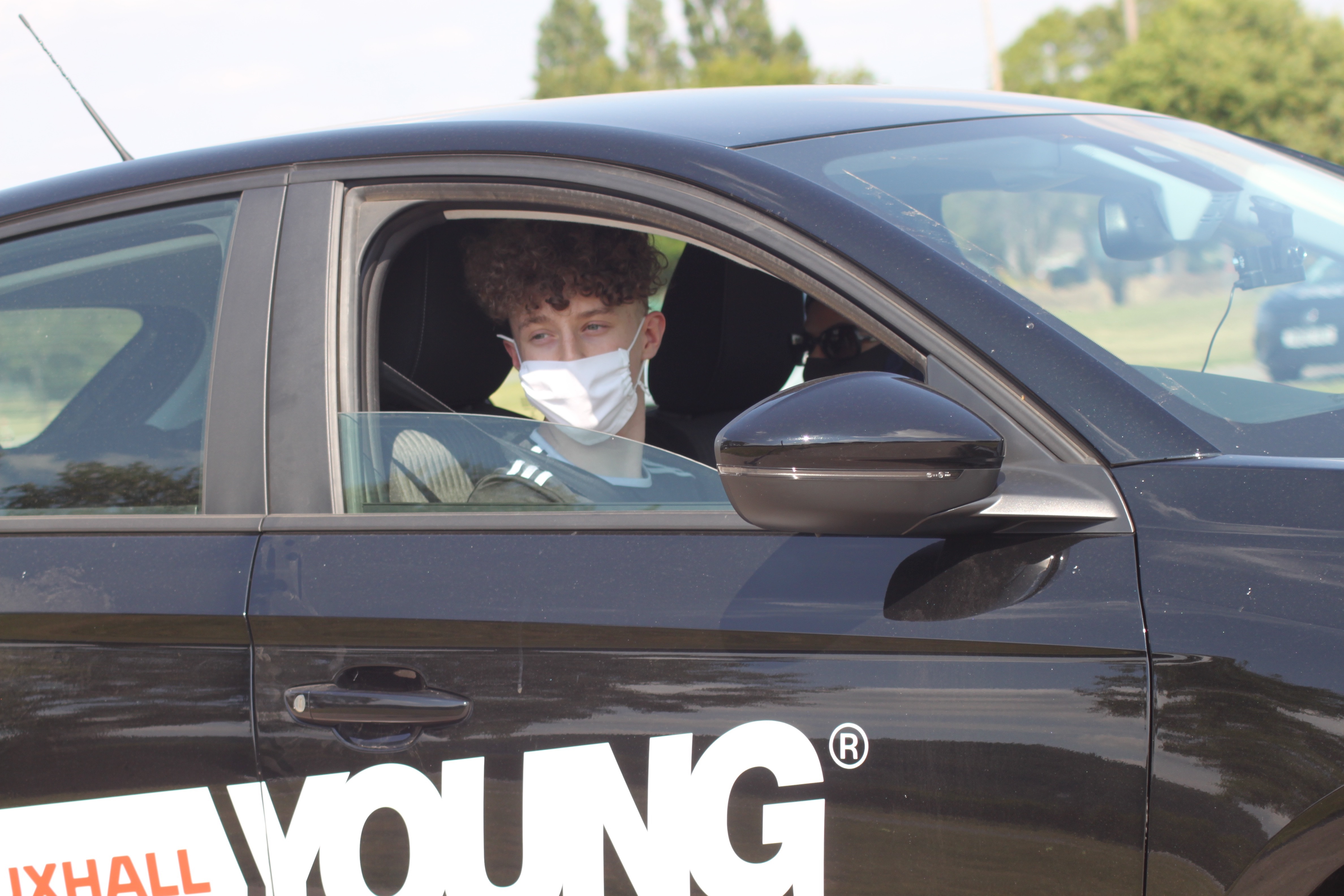 We re-opened Young Driver at the start of July with new safety measures in place.
We've made a few changes to the way in which we operate, in line with government advice. These include revised check-in procedures to avoid close contact or queues, hand sanitising equipment on site and in-car, and PPE.
This video demonstrates how we are keeping everyone safe:

Read in more detail about our new safety measures CLICK TO READ

Thank you for all your recent comments and feedback; we're thrilled to hear that our pupils have enjoyed their lessons.

"From our point of view, we thought the whole experience was handled really well, my son had a fantastic time with his Driver, Malcolm was great. We'll be definitely be booking again soon."

"My son really enjoyed his first Young Driver lesson on Sunday. The social distancing & safety measures in place were as good as could be expected & didn't impact on the experience at all. I must also add that my son said that his instructor was really good & made the lesson very enjoyable."

"Alice absolutely loved her lesson and felt comfortable at all times. The instructor she had was brilliant, made her feel at ease and would love to have him again when she has her next lesson at the end of August. Keep doing what you are doing, it was great."

"Instructors were great. My two really enjoyed their lesson. Will defo be back."
" Brilliant! The instructors are fantastic and so are the meet and greet staff. My kids love the lessons.
Just been for a lesson at Elvington. Clear instructions regarding social distancing and the new safety procedures. Both my kids had their temperatures checked. The instructors put both kids at ease joking that even though they couldn't see their faces due to the masks, they were smiling!"
"Absolutely amazing! From the meet & greet staff to the instructors. My son loves it and is progressing quickly!! Thank you so much 👍🏻 next lesson booked!"
Read more of your reviews by CLICKING HERE.